LSU Health System Named a "Best Place to Work"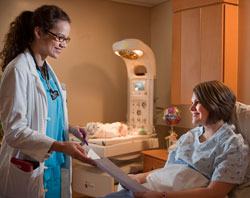 With a well-earned reputation for treating patients like family, LSU hospitals are among the best places to work in Louisiana.
The LSU Health System has been voted a "Best Place to Work" in the annual Encore Louisiana competition to highlight the best that Louisiana has to offer. LSU Bogalusa Medical Center was a nominee in this category as well.
Encore Louisiana received over 800 nominations for 10 Louisiana categories, such as top destinations and attractions, favorite festivals or restaurants, best places to visit with kids and grandkids or to learn something new, best neighborhoods or outdoor places, best shopping or volunteer opportunities, and best place to work.
The LSU Health System has three distinct components. The LSU Health Care Services Division oversees the Earl K. Long Medical Center in Baton Rouge, Lallie Kemp Regional Medical Center in Independence, Walter O. Moss Regional Medical Center in Lake Charles, Interim LSU Public Hospital in New Orleans, University Medical Center in Lafayette, Leonard J. Chabert Medical Center in Houma and LSU Bogalusa Medical Center.
The LSU Health Sciences Center in New Orleans has Schools of Medicine, Dentistry, Nursing, Allied Health Professions, Graduate Studies and Public Health.
The LSU Health Sciences Center in Shreveport has Schools of Medicine, Allied Health Professions and Graduate Studies as well as the LSU Hospital in Shreveport, E.A. Conway Medical Center in Monroe and Huey P. Long Medical Center in Pineville.
Overseen by the Office of the Lieutenant Governor and with a purpose rooted in economic development, Encore Louisiana promotes the development of infrastructure, programs and amenities that enhance Louisiana's appeal as a residential destination for persons 50 and above.