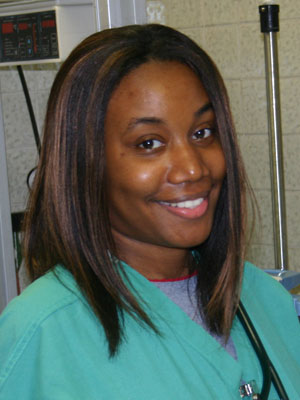 Like many New Orleanians, Dr. Erica Fisher has a long relationship with Charity Hospital, but hers is unique. She was born there, she began her residency in emergency medicine there, and, when Katrina hit, she was there.
No other event has tested the training of residents as Katrina did. Along with the rest of the staff, Dr. Fisher was in Charity for five days.
"We knew what was going on in the city with the flooding," she said, acknowledging her concerns about the safety of patients and staff. "We had no power, and our supplies were running out. We moved all of the patients into one auditorium. But we all bonded, kept calm, and worked together. We did a great job, a fantastic job."
Besides the deteriorating conditions in Charity, she had another worry: her family was in the Lower Ninth Ward, one of the most severely flooded sections of the city. Her family survived, but her home didn't. After the storm, while she resumed her residency training, she lived in a FEMA trailer, like thousands in the area.