Get Your Flu Vaccine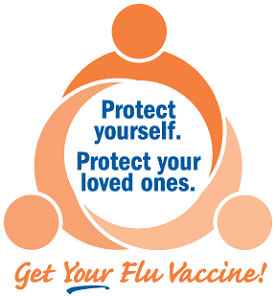 Why get vaccinated?
Influenza (the flu) can be a serious disease that can lead to hospitalization and sometimes even death.
Anyone can get very sick from the flu, including people who are otherwise healthy.
You can get the flu from other people who are sick with the flu.
If you get the flu, you can spread it to others even if you don't feel sick.
By getting vaccinated, you help protect yourself, your family at home, and all others you come in contact with.
No Appointment Necessary.   
Walk-In Shot Clinic is availalbe Monday, Wednesday, and Friday 1:00 PM - 3:30 PM.
Flu shots are also available by appointment. To schedlue an appointment call the Appointment Desk 985.878.1640, or ask your Physician.
Lallie Kemp Regional Medical Center
52579 Hwy 51 South, Independence, LA 70443
(985) 878-9421 | map | directions