Discount Drug Program
For your prescription needs Lallie Kemp Regional Medical Center participates in a  Discount Drug Pricing Program. This is a federal program allowing patients to buy select medications at a fraction of the normal cost. To qualify you must be a patient of Lallie Kemp Medical Center. 
Many of these medications are available at $8.00 for up to a 3 month supply.
Medications listed are used in treating Asthma, Diabetes, Hypertension (High Blood Pressure), High Cholesterol, Antibiotics, Glaucoma, Anti-Depressants, Birth Control, Alzheimer's, and others (a list can be provided upon request). 
Outpatient Pharmacy hours of operation are Monday through Friday from 8:30am to 5:00pm (closed on holidays).
For any further questions please contact the Pharmacy at (985) 878-1317.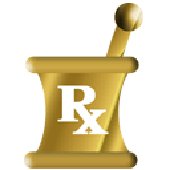 ---
Lallie Kemp Regional Medical Center
52579 Hwy 51 South, Independence, LA 70443
(985) 878-9421 | map | directions