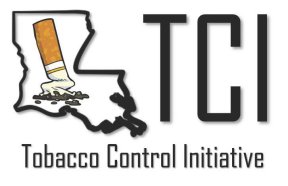 Louisiana Tobacco Control Initiative (LA-TCI) Behavioral Counseling program helps people who want to quit smoking go through the process of quitting with support and information. Employee group classes or Individual counseling are available to all employees and their families.  A person who is trying to quit has to deal with breaking the addiction and the behavioral habits. Seven out of ten adults in the United States want to quit smoking, but most quit 5 to 7 times before they are successful. The key is to never stop trying and learn from every quit attempt. People who use behavioral counseling increase their chances of quitting and staying quit.  Everyone knows smoking is bad for you but not everyone knows how many chemicals are in a cigarette or how waiting 3 to 4 minutes allows a craving to pass.             Information you learn in behavioral counseling session helps to give you the confidence you need to quit. Behavioral Counseling can help recognize and treat why you smoke. In every counseling session, stress and coping mechanisms are discussed, so helping people find other ways to cope with life situations can relieve some of the issues. Everyone will have stress in their life but relaxing techniques and simple exercises like walking can lift your mood and reduce stress. Gaining weight is another topic, which is always discussed. To help avoid gaining try to increase your activity (always check with your doctor). Shortly after you quit you will be able to breathe better, walk better, move better and even afford a gym membership. Studies have shown people who exercise along with quitting smoking gain less and are more likely to continue to be tobacco free. Very few people quit for good the very first time, addiction is a journey and there are many obstacles along the way. Let LA Tobacco Control Initiative help you move some of the obstacles out of your way to have tobacco free lifestyle. I can arrange classes after work or lunch times for employees or depts. that want to quit together. 
The Louisiana Tobacco Control Initiative (LA-TCI) provides FREE, evidence-based smoking cessation services at Lallie Kemp Medical Center.  Designated staff member Debby Durapau, MS, CTTS offers several quit smoking options for patients and employees, including:
Individual face-to-face behavioral counseling; sessions upon request
Group behavioral counseling; classes held serveral times a month call the number below to register
Referral to the state's Quitline for FREE telephone or web-based counseling
Referal to the Louisiana Smoking Cessation Trust program for FREE counseling and medication*
Assistance with obtaining a prescription for cessation medication from a person's primary care doctor help them quit 
Click here for more information about the LA-TCI, or you may contact your TCI Cessation Specialist directly using the information below.
Debby Durapau, MS, CTTS
Office Location: Six-Plex building Door 16
Office Number: 985-878-1362
Email address: ddurap@lsuhsc.edu
*To qualify for the FREE Lousiana Smoking Cessation Trust program a person must attest to having begun smoking before September 1, 1988, and be a Louisiana resident.
---
Lallie Kemp Regional Medical Center
52579 Hwy 51 South, Independence, LA 70443
(985) 878-9421 | map | directions