* Live Longer with Lallie Kemp *
---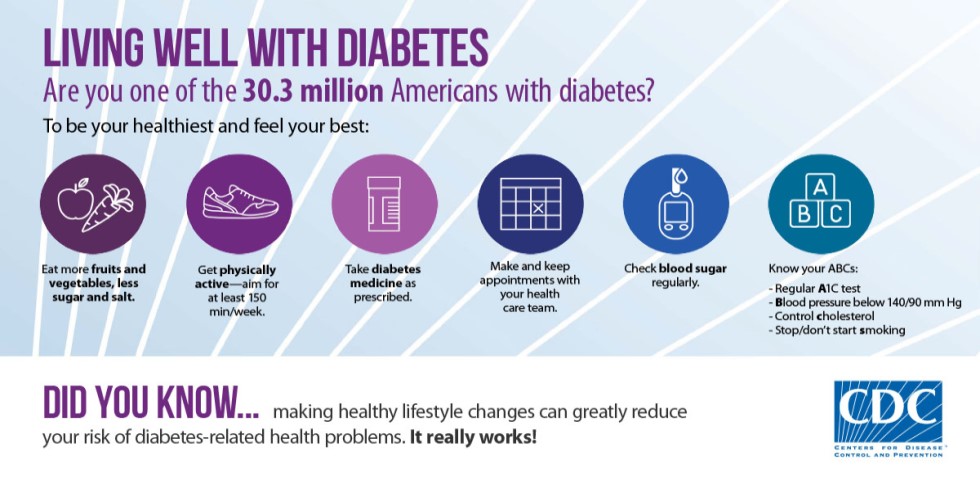 Visit the The Center for Disease Control and Prevention Website for more information.
---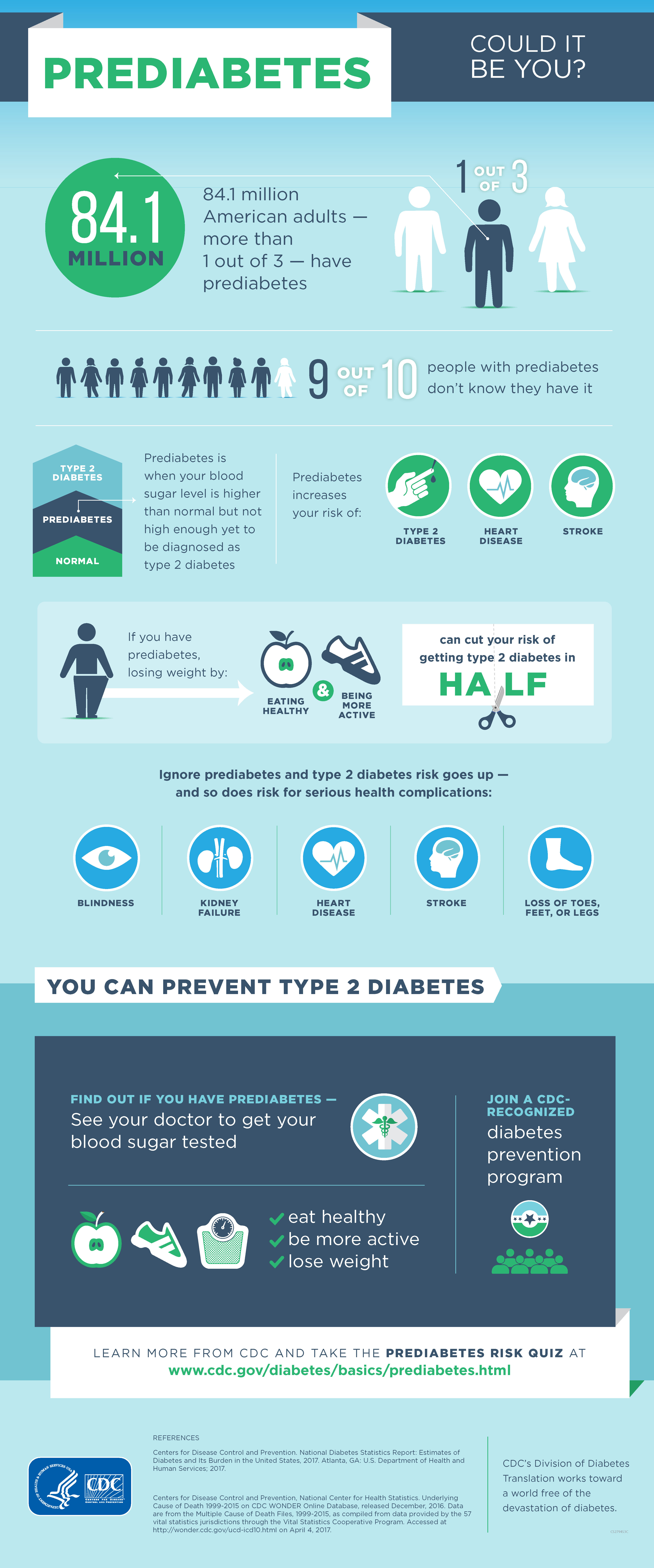 ---
Follow the links for more information on kidney disease, diet and recipes.
https://www.davita.com/diet-nutrition
https://www.niddk.nih.gov/health-information/kidney-disease/chronic-kidney-disease-ckd/eating-nutrition
---
Control Your High Blood Pressure
We Can Help
High Blood Pressure Fact Sheet
Blood pressure is the force of blood pushing against the walls of the arteries that carry blood from your heart to other parts of your body. Blood pressure normally rises and falls throughout the day, but it can damage your heart and cause health problems if it stays high for a long time. High blood pressure is also called hypertension.
High Blood Pressure in the United States
Having high blood pressure puts you at risk for heart disease and stroke, which are leading causes of death in the United States. About 75 million American adults (32%) have high blood pressure—that's 1 in every 3 adults.
Risk Factors for High Blood Pressure
Having certain medical conditions can increase your chances of developing high blood pressure. These conditions include
Unhealthy behaviors can also increase your risk for high blood pressure, especially for people who have one of the medical conditions listed above. Unhealthy behaviors include
· Smoking tobacco.
· Eating foods high in sodium and low in potassium
· Not getting enough physical activity.
· Being obese.
· Drinking too much alcohol.
Blood Pressure Levels: Normal -  less than 120 /80    High– 140/90 or higher
Controlling High Blood Pressure
Keeping your blood pressure levels in a healthy range usually involves taking medications, reducing sodium in the diet, getting daily physical activity, and quitting smoking.
---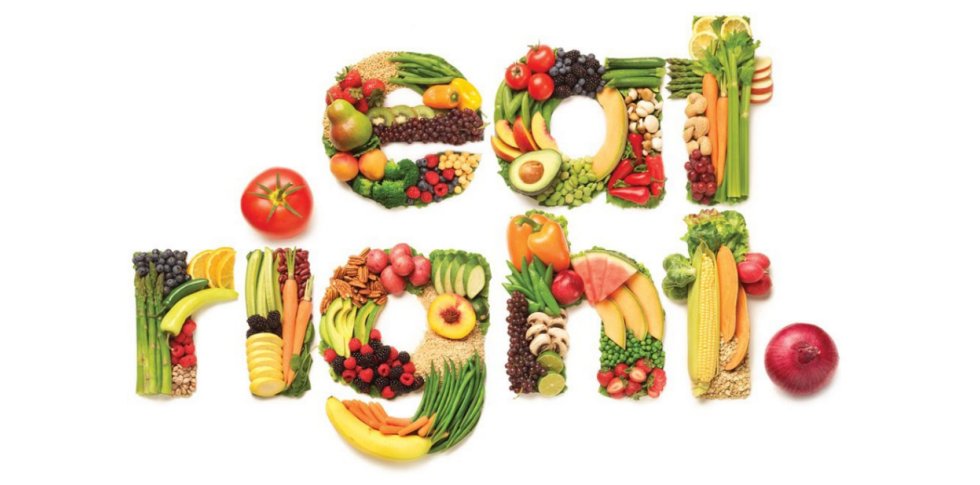 If you have diabetes, high blood pressure, high cholesterol, joint pain, gout, sleep apnea, or pre-diabetes and are overweight, losing 5-10% of your body weight can make a huge difference in your health. As you're looking at weight loss methods, choosing from all of the different diets can be overwhelming. Even though diet recommendations seem to have changed over time, the basics remain the same. The key to weight loss is decreasing calorie intake and increasing exercise. If you're looking for a calorie goal for weight loss, a general recommendation is 1200-1500 calories per day for women and 1500-1800 calories per day for men.
At Lallie Kemp Medical Center our goal is to help our patients become and remain healthy. We offer free classes on diabetes prevention. The classes meet every other week, with the goal being to help you lose 7% of your body weight. This weight loss can help prevent or delay the onset of Type 2 Diabetes. If you are interested in joining our class, just ask your primary care provider at Lallie Kemp for a referral.
---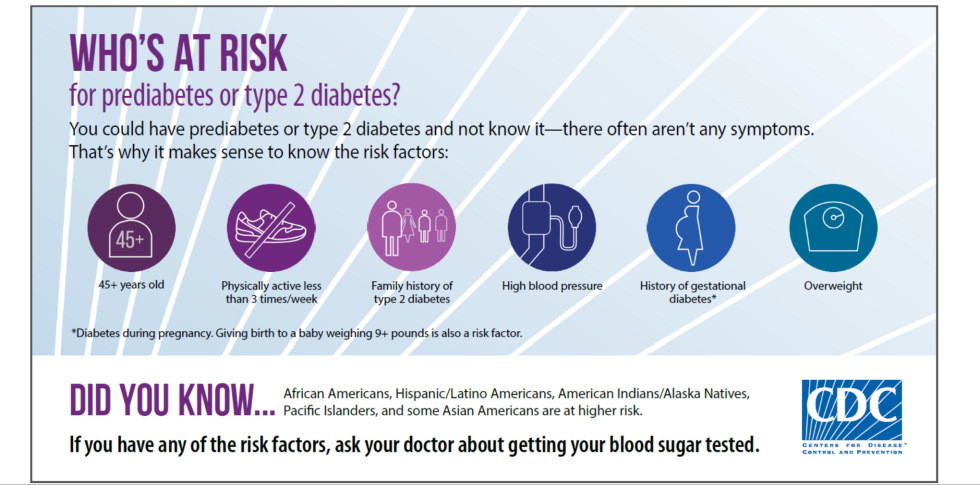 Visit the CDC Website for more information.
---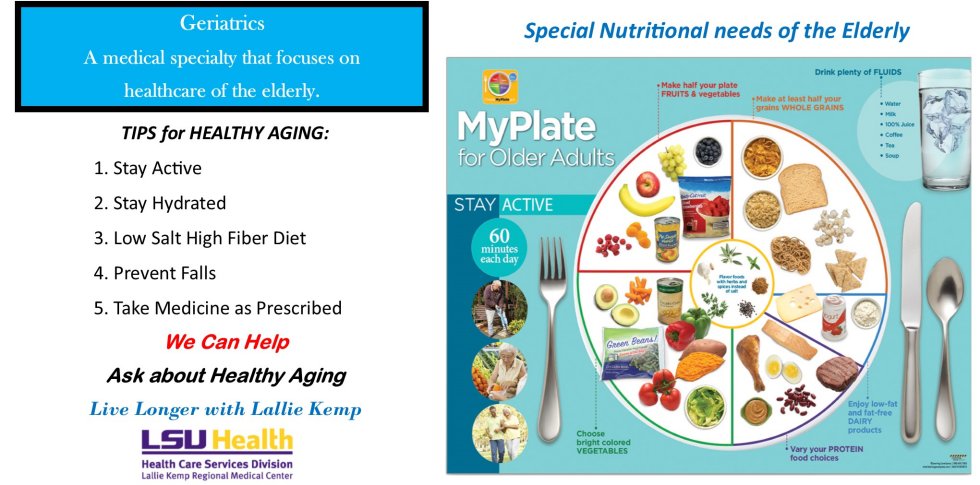 Link to recipies:
Senior Chef - Easy Recipies for One or Two
aPlaceforMom - 25 Easy Recipes for Senior Nutrition 
Resource Guide for Senior Citizens
The Aging and Disability Resource Center Serving Louisiana
Website designed to assist older adults in finding information about long term supports and services.
Phone: (225) 342-7100  www.louisianaanswers.com
Lallie Kemp 340b Program
Offers a wide variety of drugs available at 8 dollars for up to three month supply.
Phone: 985-878-1317  http://www.lsuhospitals.org/lak/pharmacy.aspx
SeniorRX Program
LouisianaSenioRx.org is a program that connects qualified, low-income people with discount prescription drugs, direct from the pharmaceutical manufacturer.
Phone 225-287-7414  http://www.louisianaanswers.com/index.php?option=com_content&view=article&id=88&Itemid=487
Benefits Check Up
There are over 2,500 benefit programs available nationwide. Find out what benefits may be available in your area. https://www.benefitscheckup.org/
Senior Health Insurance Information Program - SHIIP
The Senior Health Insurance Information Program (SHIIP) helps Medicare beneficiaries better understand their Medicare coverage options and benefits. Counselors help seniors make informed decisions by providing free and unbiased guidance via telephone or face-to-face interactive sessions. 
Phone: (225) 342-5301 or 1-800-259-5300    http://www.ldi.louisiana.gov/consumers/senior-health-shiip
Medicare -  https://www.medicare.gov/     Medicaid— https://www.medicaid.gov/index.html
Healthy Aging - CDC: https://www.cdc.gov/aging/aginginfo/index.htm
Healthy Aging - NCOA National Council on Aging:  https://www.ncoa.org/healthy-aging/
TANGIPAHOA COUNCIL ON AGING
Hot, well-balanced meals served M-F at five ​SENIOR CENTERS ​located throughout Tangipahoa Parish with activities such as Bingo, Computer and Art Classes, exercise at some Centers, socialization, fun, companionship, information and assistance.
Phone: 985-748-7486  http://www.tangicoa.com/services.html
Amite Senior Center                Hammond Senior Center             Independence Senior Center
113 N. E. Central Avenue         207 East Church Street                  305 E. Railroad Avenue
Amite, Louisiana 70422            Hammond, Louisiana 70401           Independence, Louisiana 70443
(985) 748-7617                         (985) 345-5000                               (985) 878-4385
Kentwood Senior Center        Ponchatoula Senior Center          Tickfaw Meal Site
218 Avenue F                           300 North 5th Street                         Hwy 51 North & Second Street
Kentwood, Louisiana 70444     Ponchatoula, Louisiana 70454         Tickfaw, Louisiana 70466
(985) 229-5089                         (985) 386-6061                                 (985) 345-1172
Southeast Louisiana Legal Services Corporation
Phone: (225) 225-448-0080 or 1-855-512-3980  www.lawhelp.org/la
Serving St. Helena, Tangipahoa and Washington Parishes.
---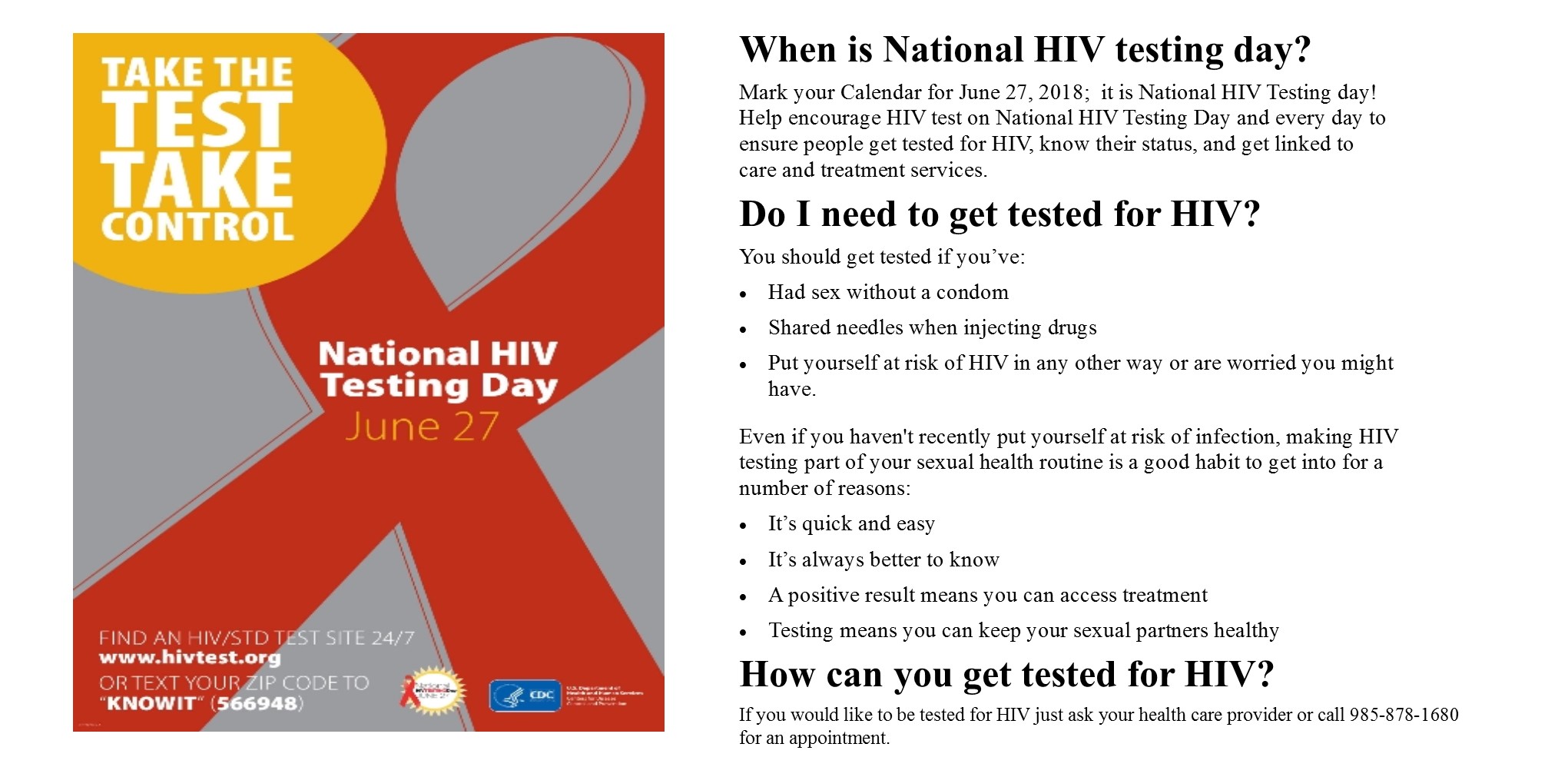 Visit the CDC Website for more information.
---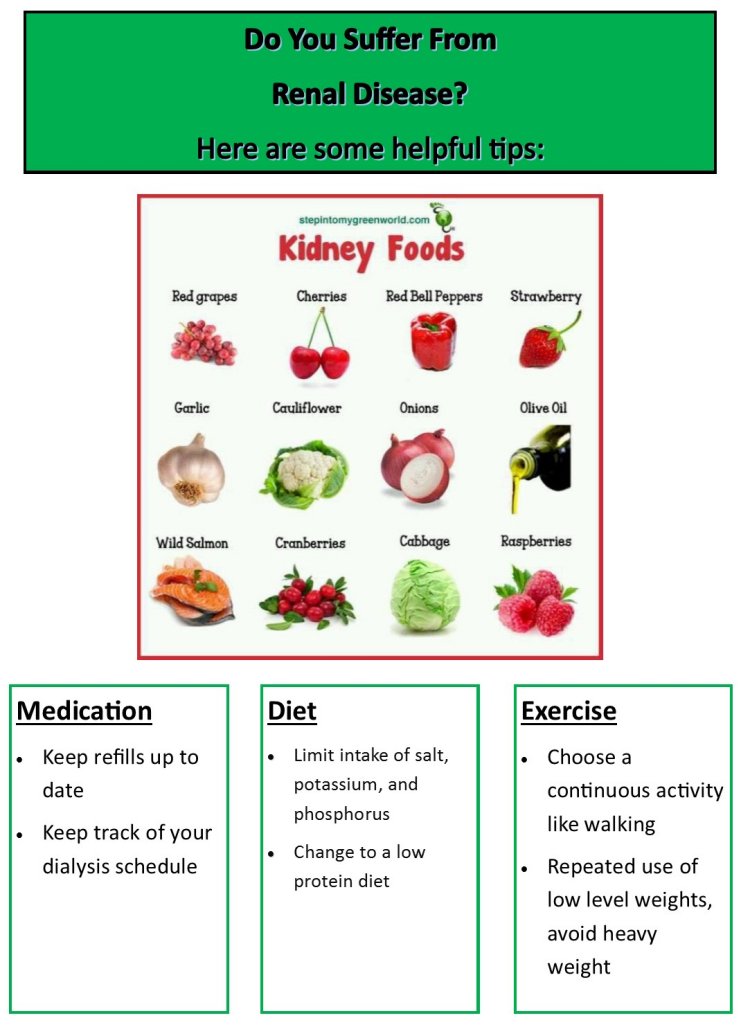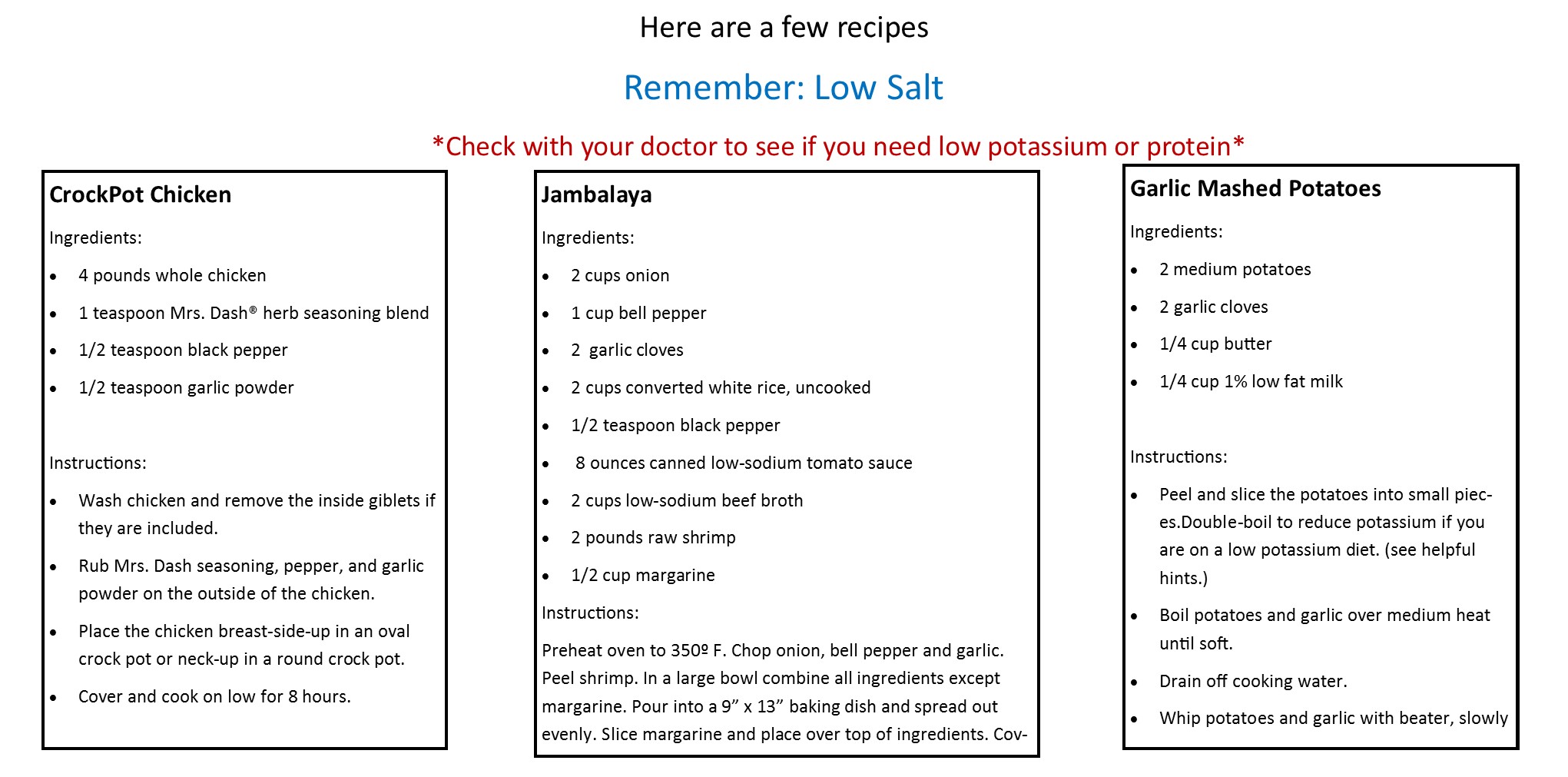 Visit https://www.davita.com/recipes/ for more recipes.
---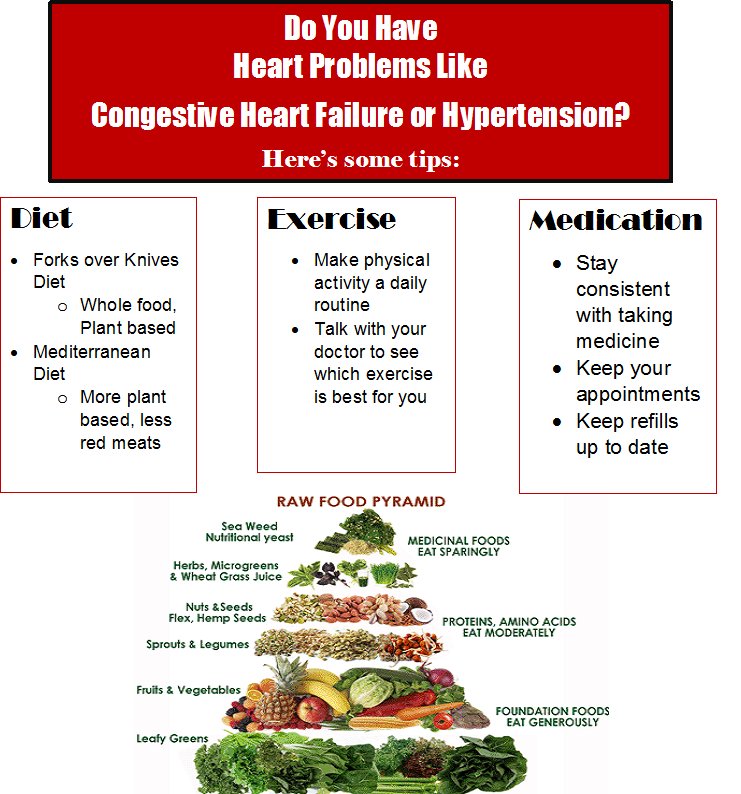 PLANT BASED DIET LOW IN CHOLESTEROL, RED MEAT and SALT
Forks over Knives Diet - http://www.forksoverknives.com/
Ex. Recipe: Baking powder Biscuits with Almonds
| | |
| --- | --- |
| 1 cup plant-based milk | ½ cup almond meal |
| 1 tablespoon apple cider vinegar | 1 tablespoon baking powder |
| 1½ cup whole-wheat pastry flour | ½ teaspoon salt |
Instructions:

1. Preheat oven to 450°F.
2. Combine plant-based milk and vinegar in a glass. Let sit for 5 minutes.
3. Mix together pastry flour, almond meal, baking powder, and salt in a large mixing bowl.
4. Add the soured milk to the dry ingredients, and mix until all ingredients moistened; avoid over-stirring.
5. Drop dough by large spoonfuls onto a nonstick baking sheet.
6. Bake for 10 to 12 minutes, until lightly browned.
Mediterranean Diet - http://www.mediterraneandiet.com/
Ex. Recipe: Mediterranean Chicken Salad
| | |
| --- | --- |
| 1 can (12.5 oz each) chunk chicken breast, drained | 1 can (14.5 oz each) Hunt's® Diced Tomatoes with Basil, Garlic & Oregano-No Salt Added, drained |
| 1/3 cup light mayonnaise | 1 cup chopped unpeeled, seeded cucumber |
| 2 teaspoons Gulden's® Spicy Brown Mustard | 1/4 cup crumbled reduced fat feta cheese |
Instructions

Combine chicken, mayonnaise and mustard in medium bowl. Gently stir in drained tomatoes and cucumber just until combined. Sprinkle with cheese. Serve immediately.
FOLLOW LINKS FOR MORE RECIPES!!!
Additonal Resources
https://www.choosemyplate.gov/
---
---
Lallie Kemp Regional Medical Center
52579 Hwy 51 South, Independence, LA 70443
(985) 878-9421 | map | directions